IPTV Reviews
Best IPTV Service for USA in 2021? | Best Streamz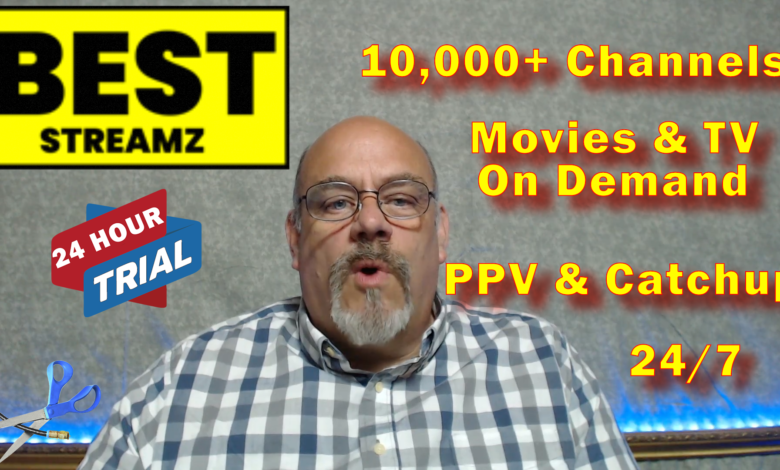 *UPDATE*. Best Streamz is no longer available.
Check out this new service instead:
Xtremity TV
It is a Big IPTV world out there.
With so many choices when it comes to IPTV services, it's sometimes hard to pick one that's going to be reliable without constant buffering.
I have been telling people about Best Streamz for about 5 months now, ever since the owner reached out to me to do a review of the service. The Feedback has been great!
"Just wanted to give you an updated. I purchased and downloaded the quarterly package from Beststreamz and I just wanted to thank you so much for all of your help!!!! It's working great!!"

Mike – Happy Best Streamz Customer
See Video Review on Rumble here:
24 Hour Trial
Best Streamz offers a 24 hour trial for just $2.00. This give you the opportunity to try out the service to see if it works well for you before investing significant money only to find out it might not be for you.
Huge Library of Movies and TV shows on Demand
Any of the subscriptions to the Best Streamz service comes included with a separate App that provides virtually ALL the Movies and TV shows you'd ever want to watch.
"My family and I are soooo pleased with this service. I can watch any movie I want with no buffering or load waiting."

John – Happy Best Streamz Customer
Screenshots
How to get Best Streamz IPTV
Sign up here: Best Streamz Website
What's Included:
10,000= HD/SD Channels
PPV, 24/7, All Sports Season passes, VOD
No IP Locks
What does it cost?
There are 6 options available (with or without Adult Content – Same Price):
3 Connections – Monthly $16.00
3 Connections – Quarterly $36.00
3 Connections – Bi-Annual $60.00
5 Connections – Monthly $18.00
5 Connections – Quarterly $54.00
5 Connections – Bi-Annual $90.00
If you want to give Best Streamz a try, find them here: Best Streamz Website