IPTV Reviews
Best IPTV Service for USA in 2023? | Xtremity TV
Xtremity TV is looking like one of the best IPTV services in 2022, and going into 2023. With over 13,500 live channels with an emphasis on USA, Canadian & UK Content, it is definitely worth a look.
It is a Big IPTV world out there.
With so many choices when it comes to IPTV services, it's sometimes hard to pick one that's going to be reliable without constant buffering.
I have been testing out Xtremity TV for about 3 months now, ever since the owner reached out to me to do a review of the service. I can say only good things about it.
See Review on Rumble here:
This Service seems to have it all
Xtremity currently offers nearly 14,000 Live TV Channels including All the networks, News, Sports, 24/7, PPV and Catchup. They have almost 25,000 On Demand Movies and nearly 6,000 On Demand TV Shows
"My family and I are so happy with this service. I can watch any movie or TV show I want with no buffering!"

James – Happy Xtremity TV Customer
Is Xtremity IPTV Legal
Unofficial IPTV services such as this one typically provide streaming of live TV channels and videos-on-demand that they do not own the rights to. Using unofficial services to stream unlicensed and copyrighted content is unlawful and could get you into trouble. It's therefore recommended to use a VPN for safe and anonymous streaming online. With this in mind I recommend using IPVanish. The information contained within this streaming guide is intended explicitly for information purposes only.
Screenshots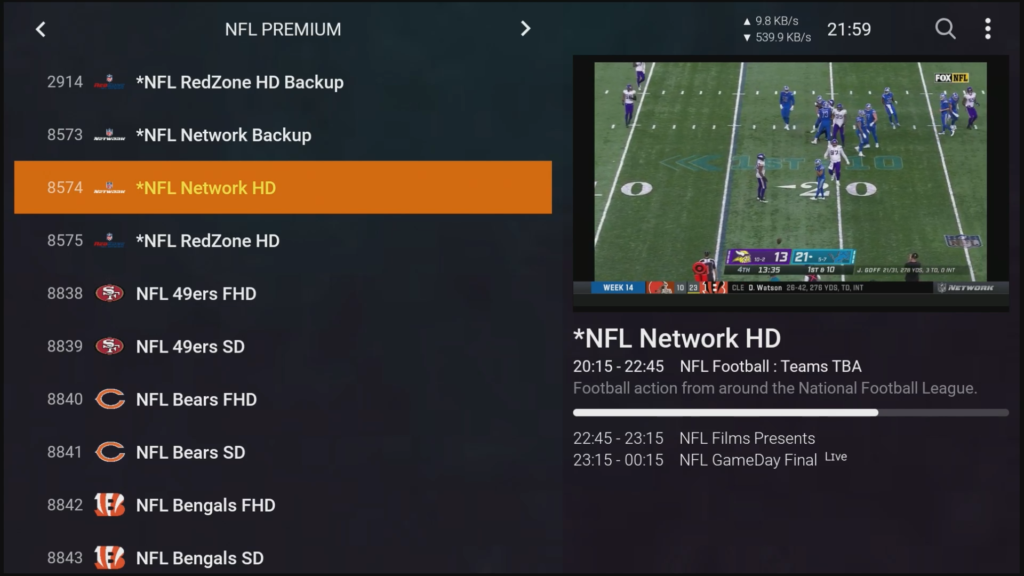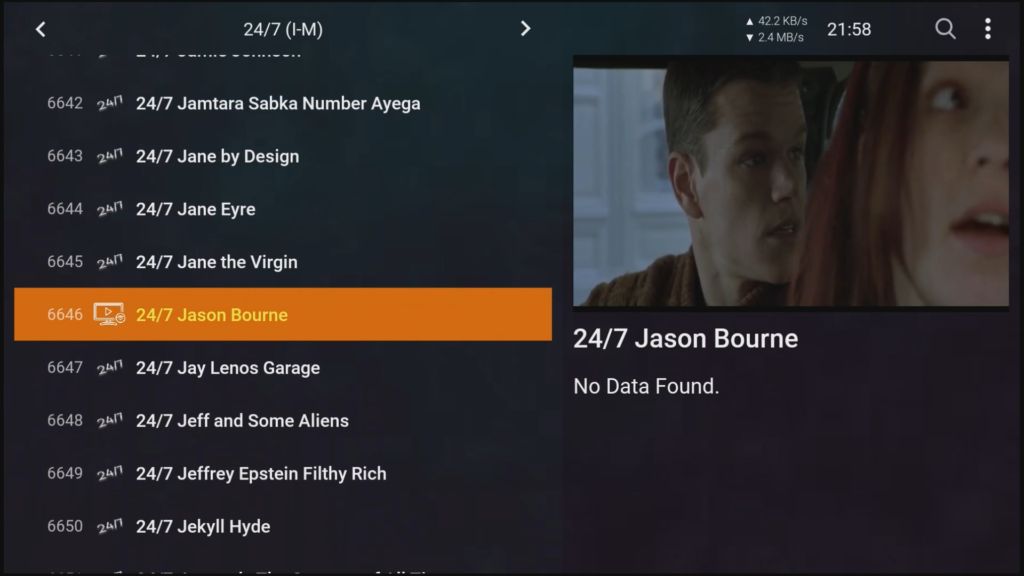 How to get Xtremity TV
Sign up here: Xtremity Website
What's Included:
nearly 14,000= HD/SD Channels
PPV, 24/7, All Sports Season passes, VOD
No IP Locks
What does it cost?
There are 6 options available (with or without Adult Content – Same Price):
2 Connections w/o Adult– Monthly $15.00
2 Connections with Adult – Monthly $15.00
4 Connections w/o Adult – Monthly $25.00
4 Connections with Adult – Monthly $25.00
6 Connections with Adult – Monthly $32.00
6 Connections w/o Adult – Monthly $32.00
If you want to give Xtremity a try, find them here: Xtremity Website